The LAWS/Pro Document Repository Strategy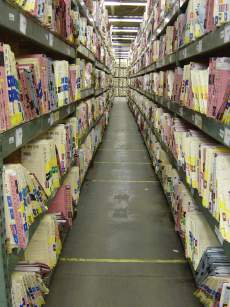 Document storage has always been a priority for legal professionals. Documents are the lifeblood of all legal communications and the proper storage, locating and retrieval of document based items is often critical to a lawyers success. LAWS/Pro has had a document storage feature since it was first introduced in 1999. Over the years that feature has been changed, enhanced and reintroduced several times. Technology changes and with that, ideas, concerns and practicality of solutions change. This write-up has been developed to specifically answer customer questions and to clearly show our strategies and commitment to this important task. We hope that it clarifies what LAWS/Pro will facilitate in regards to document storage and retrieval.   There seems to be two clear cut types of document processing in the legal arena. The first is specific documents created for clients, courts or others. As these are created, legal counsel retains the originals as a reference. This is the specific type of documents that LAWS/Pro is focused on facilitating. The second type is discovery documents or documents obtained from clients or opposing parties. These usually consist of large volumes of information which must be organized, indexed and available for instant retrieval at critical times, such as in a courtroom. This second category of documents is not currently facilitated by LAWS/Pro. For that we recommend using one of the many document preparation services available.   LAWS/Pro is a web-based application. As such, our focus is to deliver all of the functionality needed through a standard web browser anywhere in the world you may require it. Our strength is the technologies that allow that to happen. Document storage requires massive amounts of storage, backup and maintenance. We have also found that for most legal practices, it is not cost effective or reasonable to upload or send all of their documents to the Internet due to the volume and frequency. Therefore LAWS/Pro has adopted a partnership philosophy relating to document storage. That philosophy is that we will enable the usage of documents anywhere from within the LAWS/Pro application, but the actual storing or housing of documents most likely will not be on the LAWS/Pro servers.   LAWS/Pro may continue to do some amount of limited document storage as it does today, however, in the future the actual storage of documents will most likely be done by the clients. Smaller clients can use a service such as Google Docs if they wish to store documents on the Internet. Larger customers will continue to store documents on local servers at their offices. The responsibility for backing up and recovering documents will be up to the client and if used, their provider. With the physical storage of documents being handled as described, the specific areas that LAWS/Pro will augment is as follows:
Connections to Client Document Libraries

One of the key elements in making this defined strategy function is the ability to "link" or connect outside repositories with the LAWS/Pro repository. The LAWS/Pro repository may provide limited space and be available for storage but most if not virtually all client documents will be housed elsewhere. To make this work DTBusiness has developed the Document Repository Virtual Extension or "DRVE". The DRVE is a special connector that allows an outside repository to be linked into the LAWS/Pro repository. Once linked, the outside repository is fully accessible from the LAWS/Pro repository in every way for retrieving and for storing documents. The physical location of stored documents is all handled internal to LAWS/Pro and the LAWS/Pro user does not need to know anything special regarding them or where they may be stored.   We have numerous clients who do not wish to upload their legal documents to the Internet. One reason is that they want to house, backup and control the physical documents. Another primary reason is that the volume of documents is too much and would require hours and hours to upload. Regardless of the reason, the LAWS/Pro DRVE feature allows documents to live in a place of your choosing while making them available everywhere easily.   DRVE connectors are currently being developed for many document storage providers. Initially DTBusiness has developed specific DRVE connectors for Google Docs and for local file systems on Windows, Linux and Apple Mac servers. The DRVE connector allows you to connect you existing local file server to the LAWS/Pro repository. This immediately makes all defined documents from your server, available through the LAWS/Pro document repository. This availability extends to anywhere you may use LAWS/Pro.
Application Repository Access

The LAWS/Pro Document Repository is made available from within the LAWS/Pro application. Using the interface provided there, LAWS/Pro users can browse, retrieve, store, delete, and rename documents. In addition, the repository is available to store specific LAWS/Pro generated documents such as client invoices and reports. This functionality is available for all areas of the repository including DRVE connections. To utilize these features, users must be logged into the LAWS/Pro secure application.
Web Folder Repository Access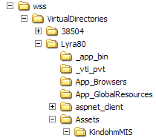 The LAWS/Pro Document Repository can be accessed as a Web Folder. Web Folders are folders that can be placed on your computers desktop. Once defined, these folders are available to browse using your standard file explorer. You can drag files to and from the folders to applications, other folders, etc. To connect to the repository as a web folder, users must supply secure connection login information. Once established, the repository web folder can be utilized without the need to specifically log in to LAWS/Pro through a web browser.
Client Access to Shared Web Folders

Specific areas or directories in the LAWS/Pro repository can also be made available to outside clients. This is useful when collaborating or exchanging documents. Specific client web folder logins and passwords can be created. These can be further secured utilizing permissions, starting and ending dates and other options.
Specific Document Access

Specific documents in the repository can be shared to others by obtaining a specific link to the file. This link can be included in emails and allow clients to obtain documents in a read-only mode. The LAWS/Pro certified email feature is a perfect way to deliver legal document URLs so that you are notified when the client opens them.
Storing of LAWS/Pro Data

LAWS/Pro currently stores client invoices into the document repository. LAWS/Pro will continue to be expanded to store additional reports, data extracts and other information in the repository by specific request or automatically when options are selected.
Email Storage
An email storing engine is currently under development that will facilitate the storing of emails int he repository. This is done by adding a "blind copy" or "BCC" rule to your existing email program. This will cause all outgoing mail to get blind copied to a special repository email address. Once received, LAWS/Pro will intelligently attempt to discover where it should be stored and place it in the appropriate client, matter or other folder. In addition you can establish a blind copy receive rule in your email program that will perform the same function for all of your incoming mail. Utilizing these methods will facilitate complete storage of all your client communications by email in the LAWS/Pro document repository.
Securing Document Repository Contents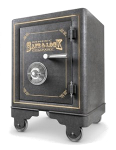 A simple access security model is currently in place within the LAWS/Pro document repository. This will continue to be enhanced to allow further, more granular control of directories and specific files. Permissions are selectable from no access to read-only to full write access. This security is utilized seamlessly across all access methods (Application, Web Folders, Client Folders) and within DRVE connectors in the LAWS/Pro application.
Keyword Indexing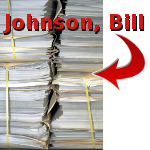 To facilitate the locating of specific documents within the LAWS/Pro repository, DTBusiness is developing a keyword indexing process. This process is made somewhat complex as it must be distributed into DRVE connections as well as implemented within the LAWS/Pro local repository. This means that if you have documents stored on you local file system and they are connected via DRVE to the LAWS/Pro repository, then you will need to run an additional component on your local server to feed the keyword index portion of the LAWS/Pro repository.
Document Assembly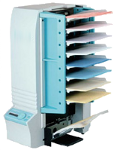 Over the years we have seen the tremendous need within the legal profession for robust document assembly. Although there are tools out that do some portion of it, we know that true document assembly is still difficult to achieve. We are working with emerging technologies and hope to be able to definitively understand and create a solution. Within LAWS/Pro we have access to a wealth of information which can be used to directly feed such a process. When we announce our solution you can be confident that it will seamlessly integrate with everything in LAWS/Pro yet it will be simple to use. Currently we are gathering information and defining requirements for this functionality. If you wish to contribute to our understanding and help make a great feature come to fruition, then please contacts us. We know that every attorney and legal practice is different and each does things in their own way. We deliver great solutions because we take time to listen and understand our clients. The LAWS/Pro document assembly feature relies heavily on that understanding. Help us make it the best legal document repository available.
As you can see, we are truly focused on delivering a comprehensive robust repository feature. We will continue to facilitate DRVE connections to outside providers as needed. Because we don't need to physically store all of your documents, we can deliver all of these solutions very cost effectively. In fact, all of these features are available as part of the standard LAWS/Pro subscription fee at no extra charge. We at DTBusiness know that the features included with the LAWS/Pro document repository can help to make your legal practice more productive, more professional and increase your bottom line. The LAWS/Pro Document Repository is just one more reason that LAWS/Pro is the best legal practice management solution on the market today.